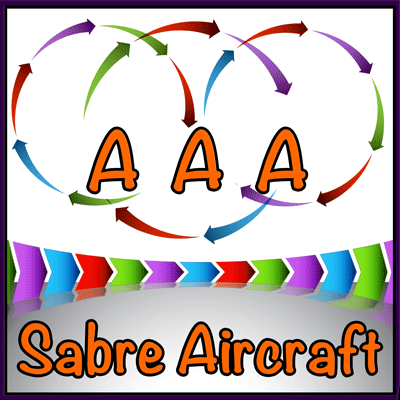 .
Altitude Adjustment Aviation trading as Sabre Aircraft
Welcome to our GIVEAWAYS APP. The shear pleasure one experiences in a light sport aircraft is an experience that will delight and create memorable moments that you will cherish for some time.
Our GIVEAWAY is absolutely free, there are no qualifying purchases and best of all you can surprise a friend by entering and gifting the entry ticket to them. Yes, the ticket will have your name and telephone number on it and you can enter the name and telephone number of the recipient to whom you are going to send it to as a gift.
We are giving away a flight to an exclusive lodge in Mpumalanga for a 5 star breakfast for one person in an ALTO TG on a date and time to be arranged. This treat is not commercially available but you could expect to pay up to about R5,000 for it. Ts and Cs Apply re weather, weight, date and time, etc.
You can bookmark this page on a phone by adding to home scree. Our draw dates are 17 October 2017, 14 November 2014 and 12 December 2014. You will want to return to enter for the future giveaways and to see who won and what they thought of the experience.
Our intention is to share the joy of light sport aviation and so our promotion is a win:win for all. We have joined SANDTON GIVEAWAYS and so you can also enter to win a selection of other GIVEAWAYS right here. You can also link to their sites you can get extra entry tickets to our GIVEAWAY.
SANDTON GIVEAWAYS: GET A WEBTICKET BELOW TO ENTER THE LUCKY DRAW FOR EACH PRIZE

Read More

This Sport Aviation Experience prize is the ultimate introduction to sport aviation. Draws on: 17 Oct / 14 Nov & 12 Dec | 3 Prizes

Read More

Win 2 Pet Breaks for 2 Weeks Pet Accommodation Worth up to R5,000

Read More

Enter for free. Win the Lucky Draw Giveaway of a R6,000 Radio Frequency & Laser Therapy Beauty Treatment Package.

Read More

Enter for Free. Stand to win an Original Charles Gibbons Oil Painting Worth up to R15 000

Read More

Win a Table at The Best North Indian Restaurant in Johannesburg
About Our App: just Open and Add to Home Screen

Read more...

PCs were built to to scroll, click and link with a mouse!
Alto TG LSA

Read More + Specs

EW kg: 287 | MTOW kg: 472.5 | VsO 65 kph | Vc 210 kph | Vmax 245 kph | Rotax 912S 100hp
JK 05 L Junior

Read More + Specs

EW kg: 290 | MTOW kg: 492.5 | VsO 55 kph | Vc 160 kph | Vmax 220 kph | Rotax 912 80hp
KR 030 TOPAZ

Read More + Specs

EW kg: 290 | MTOW kg: 492.5 | VsO 65 kph | Vc 180 kph | Vmax 220 kph | Rotax 912 80 hp
Aircraft Picture Galleries

Link to Galleries

See our Alto, JK 05 & Topaz Galleries

Click Here to Link

Click Here to Link

Click Here to Link

Click Here to Link
You Tube Video Reviews

Link to Videos

Link to view a selection of You Tube videos.
Used Aircraft Sales

Read More

ROTAX 912uls 100hp AS STANDARD EQUIPMENT = 115 KNOT CRUISE